It's all about the metallics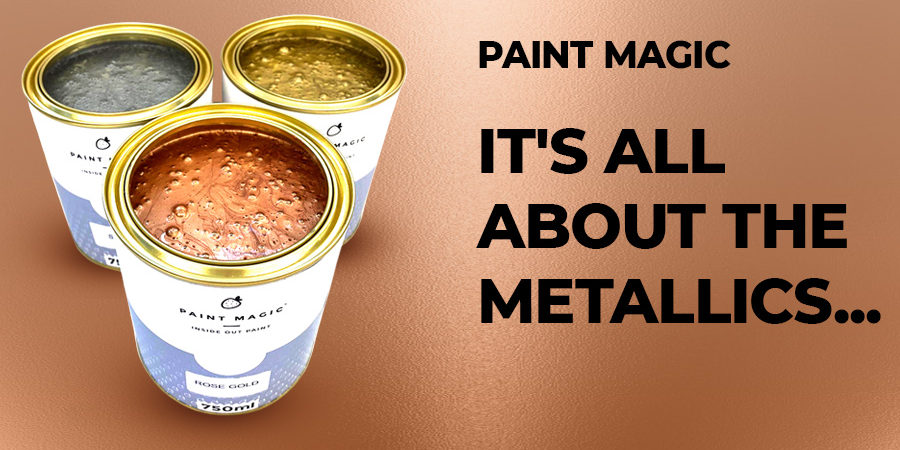 Is now the time to create a stunning, shiny and shimmery look within your home?

Paint Magic have launched a new metallic paint range which is available in our Inside Out product and we couldn't be happier! PM Metallic Gold, PM Metallic Silver and PM Metallic Rose Gold are now available to order on our website and come in 750ml tins. These metallic paint colours are absolutely stunning!
Maybe you have a statement piece of furniture needing a glimmering overall?
Our metallic range paint colours have been carefully mixed and look amazing as featured walls, stencils and stripes. They are also amazing for adding a bit of colour creativity to accessories within your home.
The PM metallic paints are also stunning for furniture makeover projects including cupboards, sideboards, picture frames, mirrors and more. If you're a creative person, you'll certainly adore these colours.
Our Inside Out paint offers a satin finish and is ideal for painting most surfaces – inside and outside the home.
For further information relating to our inside out paint range, please review our data sheet.
Back to top