THE INSPIRATION BEHIND OUR COUNTRY COLOURS RANGE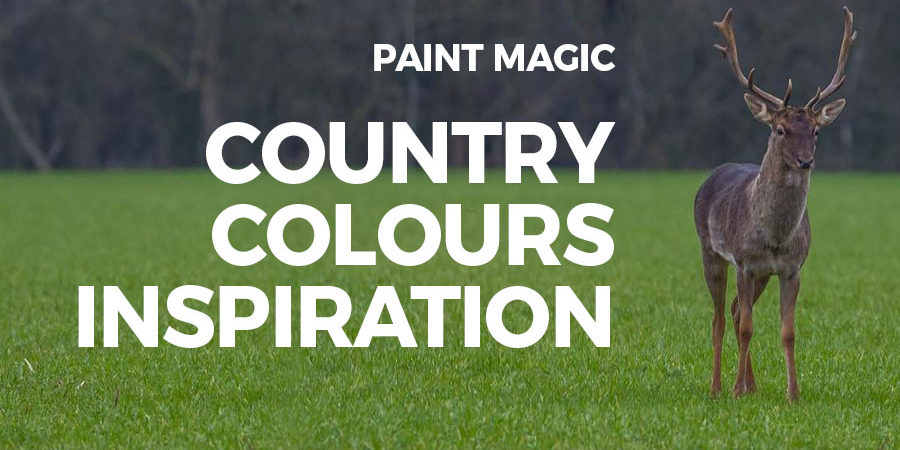 Deep within the Countryside you'll see all the natural beauty of what such a location offers. From Stags and Deer running through the forest to Steeples, Farmhouses, Haystacks, Tractors, Old Buildings, Welly Boots, Bridleways, Green and Brown Trees, the colours in the sky and so much more.
With our head office situated in the Countryside, the team here at Paint Magic couldn't be prouder to launch this arm of our business, Paint Magic, part of Paint Manufacturer BEDEC, with any other range.
Our colour inspiration has been carefully selected by our in-house team. A team who have been inspired by our Countryside office setting, the drive into the office, the beautiful walks and views at lunchtime and more. We're extremely lucky to be based in the Countryside and all of our inspiration into the colours chosen for our Country Colours range has come from our roots – our home.
The Country Colours range features paint colours that can be both modern and old fashioned in terms of interior design trends. Greys, beiges, browns, pinks, blues and greens, the Country Colours range will help transform the look and feel of any room within the home.
This entire range of paint colours can be used to cover the entire room, as a feature wall or even coupled with other paint colours that feature within the paint range. Country Colours really is a paint range that will bring any room to life.
Be inspired. Check out our Country Colours now or click here to order a FREE colour chart. Need some further colour inspiration? Please feel free to contact one of our team.
Back to top